I know I've been a tad absent lately. It's so weird to me how the creative juices ebb and flow when it comes to blogging. There for a while the posts were so many that I had to write them all down or I'd lose them. I'd schedule posts to go out and be so happy...and now all my creativity has been dried up it seems like. That and the motivation to actually sit down and write a blog post...*sigh*
However today I thought I'd try and break the streak. It's my day off, and figured I'd make something sweet cause I was craving cookies hardcore. There's tons of oatmeal cookie recipes out there. And they're all fantastic. This is the recipe that has been in my family since I was a little twerp...and it's faithfully served us through whatever we throw at it. You can substitute in just about anything, and they always turn out delicious. For instance today I substituted half the butter for peanut butter. You can add nuts, raisins, chocolate chips, the possibilities are endless with this recipe. So without further ado, here you go!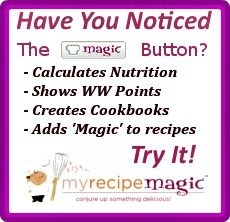 Oatmeal Chocolate Chip Cookies
1 cup brown sugar
1 cup white sugar
1 cup butter
2 eggs
2 cups oats
1 cup chocolate chips
2 cups flour
1 tsp vanilla
1 tsp salt
1 tsp baking powder
1 tsp baking soda
1 cup coconut (optional)
1 cup raisins (optional)
Combine all ingredients in large mixing bowl.
(Not too fussy about wet/dry separation, just mix it all together until well moistened and you're good to go)
Drop by rounded spoonfuls onto an ungreased baking sheet.
Bake at 350 for 9-12 minutes (My oven is perfect at 10 minutes, but do what's best for you!)
Let cool and enjoy with a tall glass of milk.
These also freeze really well, so the remainder can be put in ziplock bags and frozen.
(If you have any left over!)
Makes about 4 dozen really good size cookies