You still have time to get your entries in for the two giveaways! Check it out below!
Happy Wednesday all! We have another new blogger to introduce you to today! Her name is DeDe Smith and she has an awesome blog with some really cool digital scrapbook items to share. She's so fun and I love all her designs! Come take a look! Take it away DeDe!
~~~~~~~~~~~~~~~~~~~~~~~~~~~~~~~~~~~~~~~~~~~~~~~~~~~~~~
Hello! I am incredibly thrilled to be here! This is my very first time being featured on another
So, I'm DeDe Smith and I am a wife to my best friend (Joey) for over 13 years, a mom to 2 kiddos (JJ, age 10 and Beth, age 7), and I am a digital scrapbook designer. I love reading, watching movies, designing, scrapbooking, and being with my family.
My blog
features my creations and the ramblings of my life as a wife and mom. I'm passionate about many things and I try to bring lots of variety to my blog, in addition to being able to purchase my digital scrapbook designs right from the blog.
Digital Scrapbooking is a big part of my life. I am a stay-at-home mom and if I am not with my kids, I am most likely at my computer, working. I began my journey into digital scrapbooking in 2005 after my daughter was born. I have always been a scrapbooker and I am also a graphic designer with a Bachelors Degree - so when I discovered that you could scrapbook on your computer - I was completely hooked. I love the no mess and I love that I don't have to have lots of supplies taking up space. I love that I can work on a layout and then if I am interrupted (which face it - as a mom - that's constantly) and I need to do something else - I just click save and I can come back to it when I can. I love that I can scrap a memory and then print it out several times for other siblings, grandparents, etc. I just love being able to immortalize these precious memories of my children and my family. In 2007, I officially became a designer and I adore being able to put my creativity to use and to create designs that help families tell their stories through digital layouts.
I would love to help you tell your story through digital scrapbooking! So if you have any questions - feel free to ask - I'd love to help you.
The first thing you will need to start digital scrapbooking is SOFTWARE. I personally use Adobe Photoshop for my designing and my creation of digital scrapbook layouts, but the smaller version of Adobe Photoshop Elements is the PERFECT tool for digital scrapbooking - and I highly recommend it. There is a learning curve to it, but if you stick with it - you'll be making layouts in no time.
For a simpler - but awesome software - I also recommend MyMemories.
It is one of the sites that I design for and the software is easy to use and you can pick up on it really quick. It's also inexpensive.
If you interested in this software - I have a great offer for you.
Go
HERE
and use code
STMMMS61543
during checkout and you will get $10 off the software PLUS $10 to use in the store to get started on your digital scrapbook supply! Let me know if I can help!
I am passionate about telling your family's story. It is one of the legacies that you can leave for your children/grandchildren/family. Memories are wonderful things and they are so precious to capture!
As far as my designs go.....
My style is whimsical and I tend to design my scrapbook kits around themes. They are perfect for telling your stories of children and family life and the fun of growing up! I have lots of products to choose from and my special Tear BearZ and other animals are a part of many of the kits!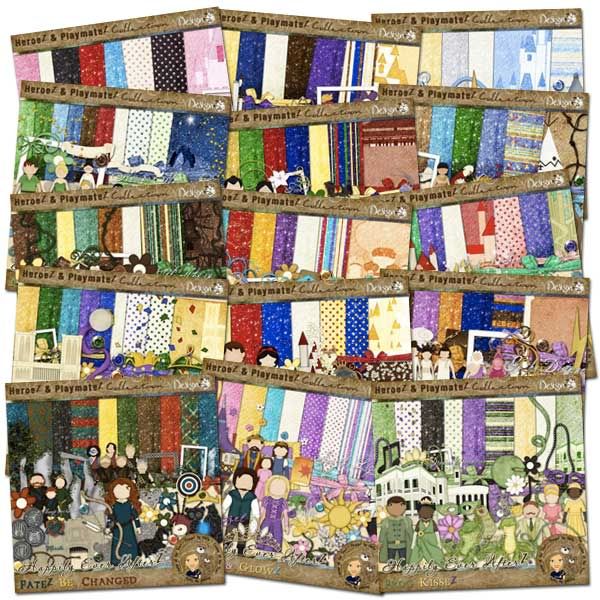 I would love it if you would visit my BLOG STORE and check out all my products! This week I released a special collection for all of your little princesses. It is perfect for scrapbooking your Happily Ever After!

And for a special treat

-
I am offering each one of you a small little sample of my designs. I hope it will help you to find an interest in digital scrapbooking! Don't hesitate to email me at dedesmith32@gmail.com, with any questions you might have.
You can download your freebie HERE.
I'd like to share just a little bit of my blogging schedule with you. I haven't been overly on track this summer, but now that school is starting back up - I'm planning to return to my daily blogging! I would love it if you would come on over and subscribe to my blog!
Mondays
- This is my new release day - I share my new digital scrapbook designs. If I don't have a new release - then it is MONDAY MAGIC and I share something fun to start your week.
Tuesdays - I'm a big advocate of family history/genealogy/memories and to begin your families stories - I feel that writing in a journal is very important. So each Tuesday, I offer up a journal prompt that will help you to share your story!

Wednesdays - I'm a big collector of quotes and I share a special quote each Wednesday.

Thursdays - I like to cook and to collect recipes. This is my day to share a recipe with you!

Fridays - I share my highs/lows of the week plus digital scrapbook freebies!

Saturdays - I share book reviews, challenges, and miscellaneous

Sundays - This is my family share day. I like to share little memories, photos, and family life stuff on this day.

I know that all was a little long-winded - but I appreciate you letting me share some of my passions with you! I hope you will come follow me on my blog! Thank you so much to Amber for letting me share with you today!

Don't forget to keep reading for your chance to win a $15 shopping spree to my DesignZ by DeDe store!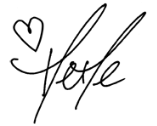 ~~~~~~~~~~~~~~~~~~~~~~~~~~~~~~~~~~~~~
Did you guys catch that? There's a FREE downloadable scrapbook design that she's giving to EVERYONE! How awesome is that? In addition to the freebie DeDe is offering up $15 credit to spend in her store any way you want! How awesome is that!?!?! Just enter below on the rafflecopter widget and get those entries in! Make sure you head to her blog and show her some love, and tell her I sent you!
READY, SET, ENTER!
a Rafflecopter giveaway