MINI COMMERCIAL: Make sure to check out the blog starting Monday August 20th! I've got tons of awesome giveaways and guest bloggers lined up! It's going to be fun, make sure you don't miss a minute of it!
~~~~~~~~~~~~~~~~~~~~~~~~~~~
It's how I roll. I'm here to confuse the crap out of you again! Recipe on a quilting blog? MADNESS! So in keeping with that theme, here we go.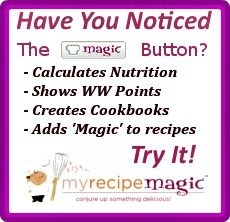 We love us some meat around here. Esp hubs. He'd eat meat all day everyday if I let him. But I don't. Once in a while though I try to cater to his taste buds. Tonight was one of those nights. Maybe it had something to do with the fact that the weather wasn't scorching the skin off my body and I felt I could actually use the oven without serious repercussions...whatever it was...this is what we had for supper and there aren't many leftovers let me tell ya...
Mini Meatloaf Madness
You will need:
1 sleeve (more or less depending on taste) saltines
Combine meat, egg, crushed crackers, diced tomatoes and seasoning in a large bowl. You can either be proper and use a spoon to mix it, or go old school and just use your hands. Mix it together until well blended.
Grab your muffin tin from the back of the cupboard and wash it out. Grab your ice cream scoop from your mouth where it's been since you raided the freezer for the chocolate ice cream hidden under the mixed veggies, and wash it out too. Then proceed to scoop the meat into the muffin tins.
Fill them pretty full, we don't have to worry here about them overflowing during baking.
Place muffin tin on cookie sheet so that if the grease drips out the cookie sheet will catch it. Place in oven and bake at 350 for about half an hour, or until they're browned and done.
While the meatloafs are baking you can prepare the topping.
When meatloafs are done spoon a little of the topping over each one. Place back in oven under broiler for about 3-5 minutes. Watch carefully as we don't want them burned. Just long enough to cook the topping on top the meatloaf.
Remove from oven, and serve with mashed potatoes and a veggie.