I know, I know. This is a quilting blog. But you know what? These cookies were just too good to not share with you all. I mean that would just be rude not to, right?
Sometimes I feel like I'm married to a four (and a half) year old. I know a lot of you girls out there agree that sometimes you have one extra kid around. Mine is also a peanut butter
whore
addict. So if I ever mention anything to him about making cookies other than peanut butter, I get this look:
(Actually I get this look A LOT, for various reasons)
So even though it's about 25, ooo degrees in my house, (basement, no AC!) I decided to make some peanut butter cookies. I have had this recipe kicking around in my recipe book for a while and never fails me. Always turns out delicious.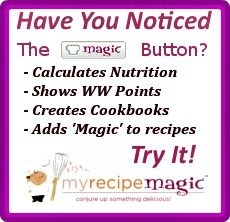 Chewy Gooey Peanut Butter Cookies
1 cup (two sticks) butter, softened
1 cup peanut butter (I used the extra crunchy kind)
1 cup white sugar
1 cup packed brown sugar
2 eggs
2 cups flour
1 tsp baking soda
1 TBSP vanilla (trust me, it makes all the difference)
1 tsp salt
1 cup peanut butter chips (Or use chocolate, whatever mood you're in!)
Combine butter, sugars, and egg with electric mixer. Mix until smooth. Add peanut butter, mix again. Add remaining ingredients except flour and chips and mix once more. Add last two, and mix until smooth and all lumps from sugars are worked out.
Put the mixture in the fridge for 20 minutes to set. Preheat your oven while the dough is in the fridge to 325. Remove dough from fridge and roll into balls and place 1'' apart on an
un-greased
cookie sheet.
(My cookie sheet looks awful, but it's clean, I promise!)
Using a fork dipped in a little water, flatted the cookie balls with a fork, criss-crossing the tines on the top to make a pattern.
Bake at 325 F for 10-12 minutes until the cookies are just barely set. Remove from oven and let the cookies cool on the tray for 3-5 minutes before removing them and placing on a wire rack to finish cooling.
This recipe also got rid of the sad face and instead got me this one:
(Totally worth the extra heat in my kitchen for this face! :-)
I also wish I could take a picture of how awesome my house smells right now, but alas, I get to keep that pleasure all to myself! Enjoy your cookies with some nice cold milk!